Heart-centred energy work
Love heals. Heart-centred energy work re-connects clients with the love that everyone carries inside, which opens the path to removing blockages, recognizing one's goals and having the energy to reach them. In the field of infinite possibilities, which is also referred to as quantum field, everything is available to us.

When we are connected to this field we recognize our possibilities, we can choose from them and actively create our lives. As a result we gain freedom as well as the feeling, and, finally, knowing that we truly can bring about change.
Sessions
Heart-centred energy work can help with
personal and work-related difficulties and changes
(preventing) burnout
clearing of personal and work relationships
solving causes of physical problems on all levels (emotional, mental, etc.)
children: stress with school and learning, fear of exams, changing schools, finding new friends, stuttering, low self-esteem, fears
feeling at home (again) in one's life, becoming the active and creative designer of one's life instead of feeling like a victim
clearing of old patterns and limiting beliefs
balancing emotions
releasing fear and trauma
releasing and preventing stress of all kinds
The Core
Remembering a past experience or thinking about a situation in the present or future can cause fear or other strong emotions and reactions within us. If this happens it means that we have not yet fully integrated the experience.
Heart-centred energy work offers a protected environment for clients to explore and deal with difficult issues, to resolve the causes as well as accept and integrate them.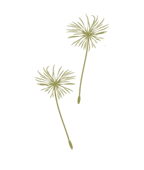 Appointments
Every client is unique and therefore each session is unique. The heart leads the way, it knows exactly what is needed to solve an issue and shows us how.

I offer personal sessions as well as distance healing sessions.
Sessions are available in English, German and Spanish.

duration: approx. 1 hour
cost: 80 Euro

sessions by appointment only
phone: 0676-913 40 85
e-mail: office@die-energetikerin.info